ABOUT ALTAI & BAYAN ULGII (OLGII) PROVINCE
Mongolian Altai is wild and amazing place that is worth visiting once in your life this wonderful and sacred place that is hidden deep in Mongolia, the place that is full of adventure, mystery and dignity. Once taking a decision to visit Altai mountains, you will never feel sorry for that decision. It doesn't matter what kind of tour you will choose you will experience something totally unforgettable, you will fell in love with the Altai Mountains and make you come back here again and again.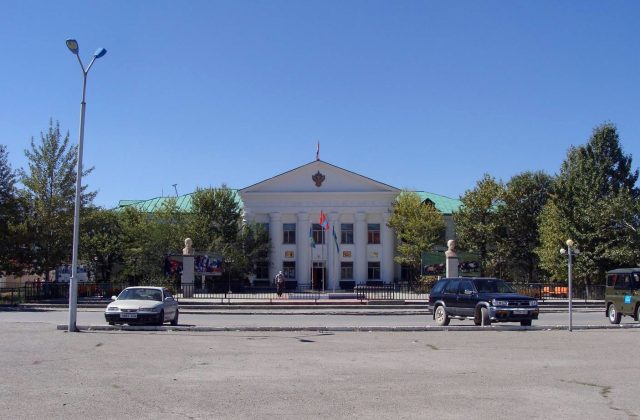 Bayan-Olgii province is located in western part of Mongolia where it is bordering with Russia from north west side, and with china from south west side. There are also Mongolian provinces such as Uvs and Hovd are neighboring with Bayan-Olgii from east north, and east south.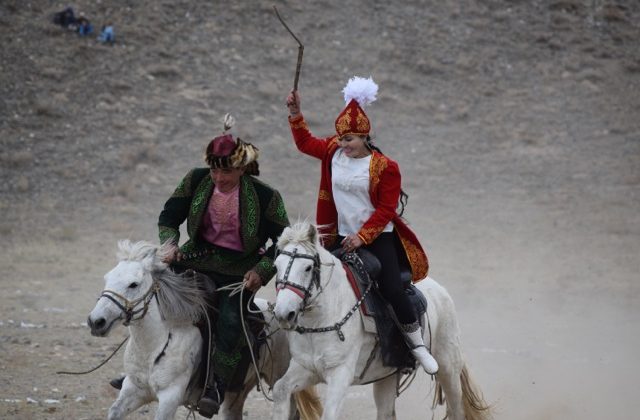 Kazakhs from Bayan-Olgii province strongly follow the roles of Islamic culture. They have Mosques at the center of the towns. Kazakh nomads have quite similar lifestyle as Mongolian nomads, but with little bit differences.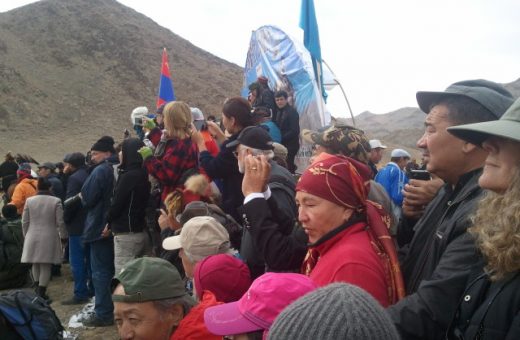 Population of Bayan-Olgii province is about 100,000 people. And most of them are ethnic group Kazakhs 89%. And 7% of the population are Urianhais. And rest of the population are Dorvods, Tuvans, Koshuuds. People who are living in this province mostly speak Kazakh language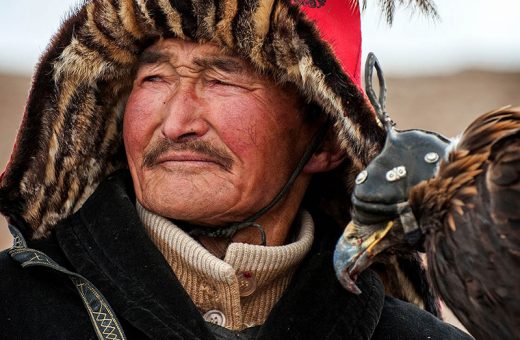 Hunting with golden eagles (Aquila chrysaetos) is a traditional art of the Eurasian steppes, particularly defined as "Horse Riding Falconry" or "The Eagle Falconry" in Central Asia. It is a type of falconry.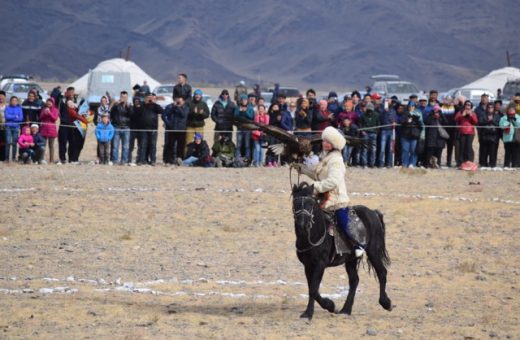 The Eagle festival, or Golden Eagle festival is an annual traditional festival in Bayan-Ölgii aimag, Mongolia. In the eagle festival, Kazakh eagle hunters (Burkitshi) celebrate their heritage and compete to catch small animals…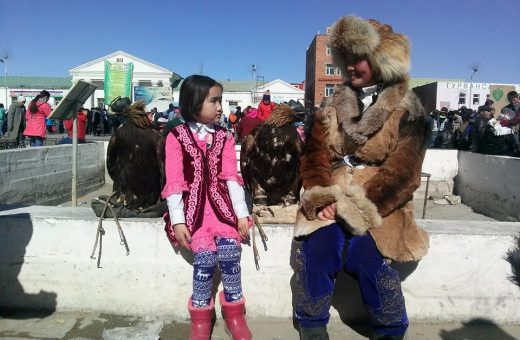 Nauryz is a very important holiday for Kazakhs, which marks the beginning of a new year. It is celebrated several days starting from 21st of March, the day of the spring equinox.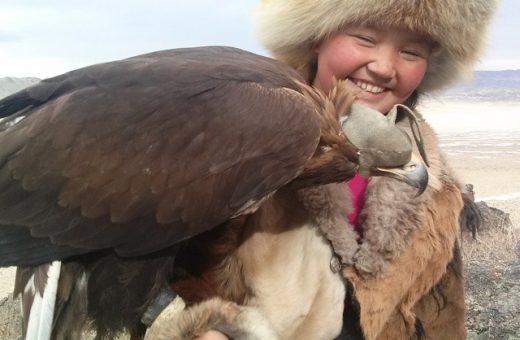 Aisholpan is only one girl in the Mongolia who is starting to learn how to train and hold eagle. She is from eagle hunter's family. In her family starting from grand grandfather to her father and 2 younger brothers of her father are eagle hunters. This Kazakh tradition is taking its new beginning from this family.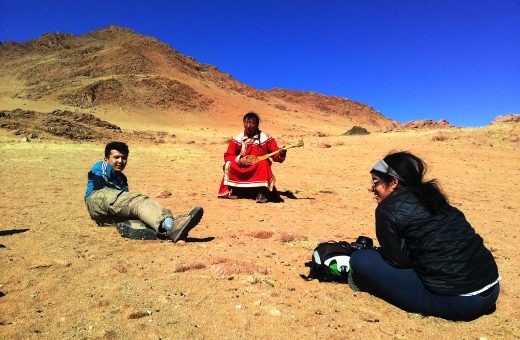 The art of Mongolian throat singing is a style in which one or more pitches sound simultaneously over a fundamental pitch, producing a unique sound. The history of Mongolian throat singing…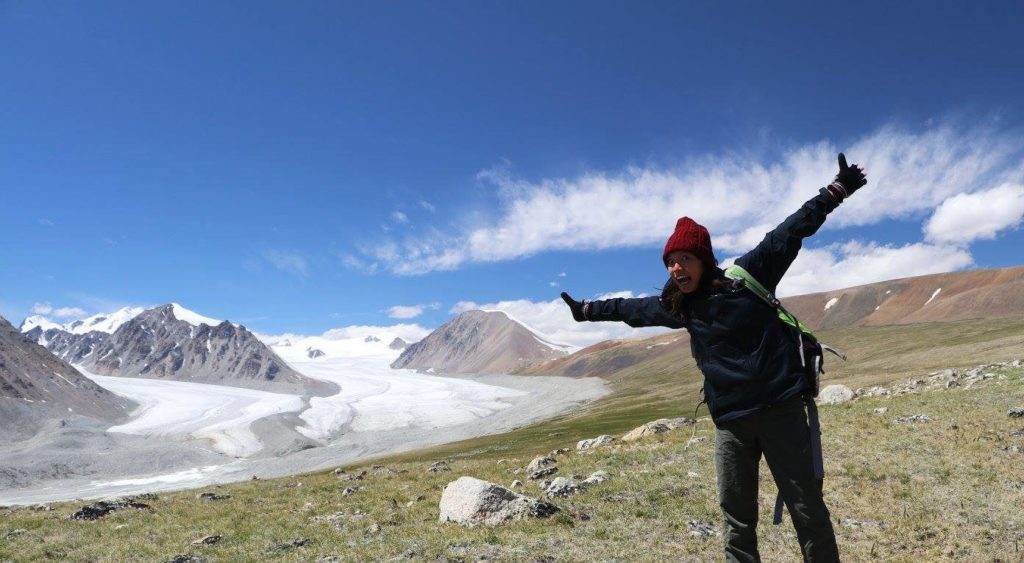 Altai Tavan Bogd National Park is located on the Western most point of Mongolia in Bayan-Ulgii Province. This vast mountainous park borders China and Russia with views of Kazakhstan from the highest peak in Mongolia.  The snow-capped Kuiten Uul mountain,4374 m (14,201 ft),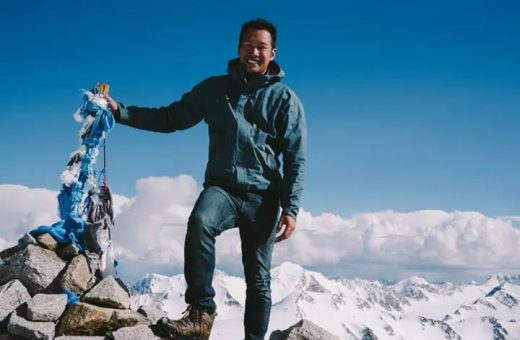 Malchin peak is one of five holey peaks of Tavan Bogd mountain. Malchin is located just between Mongolia and Russia like two countries sharing this. Its top elevation of 4,050 m …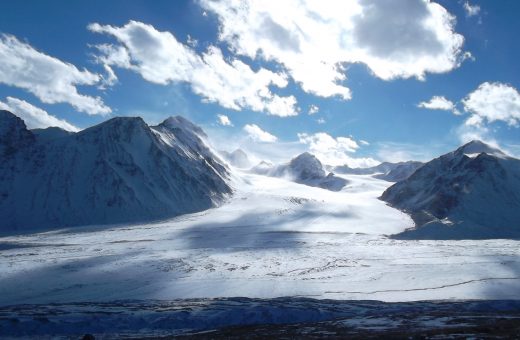 Glacier on Altai mountains There are many glaciers in Mongolia on Altai range. Biggest glacier in Mongolia is Potanin Glacier on Altai Tavan Bogd national park. It's 20 km long, and it hase huge ice rivers on it!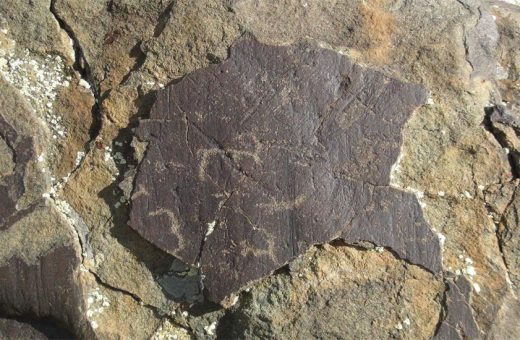 The Rock Paintings of Tsagaan Salaa are located in western Mongolia. Site is inside Altai Tavan Bogd National Park and was approved as part of a larger Petroglyphic Complexes of the Mongolian Altai World Heritage Site along with The Upper Tsagaan Gol Complex in 2011.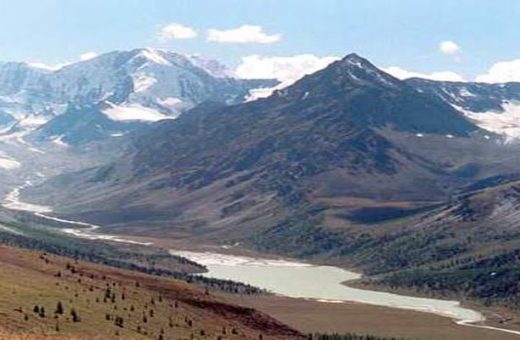 White River Valley (Tsagaan gol) is place where the 4 season of the weather in one hour, where the mountains are meeting the sky and friendly Tuvan nomads showing you unexpected hospitality…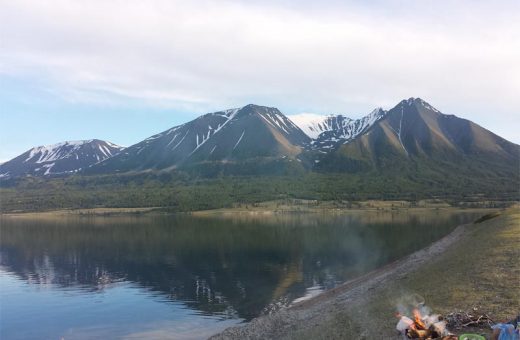 Khoton & Khurgan lakes are crystal clear lakes located in very west of Mongolia and following Altai mountain range in Altai Tavan Bogd national park. Khoton And Khurgan lakes…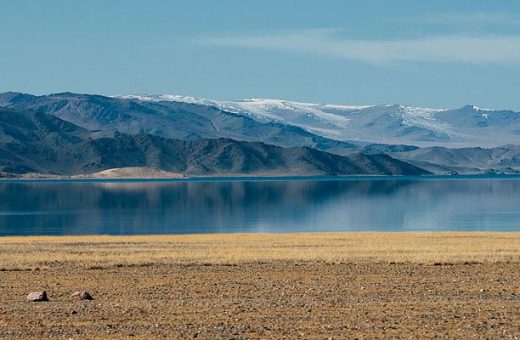 Tolbo lake is fresh water lake in south of Olgii in western Mongolia and also known as one of biggest lakes in western Mongolia. It extends on 185 square kilometres (71,43 miles)…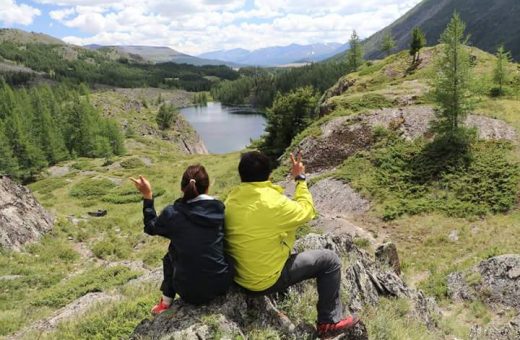 Bear Valley is most amazing and spectacular place with fantastic landscapes, surrounded with green snow caped mountains with several waterfalls and crystal clear lakes …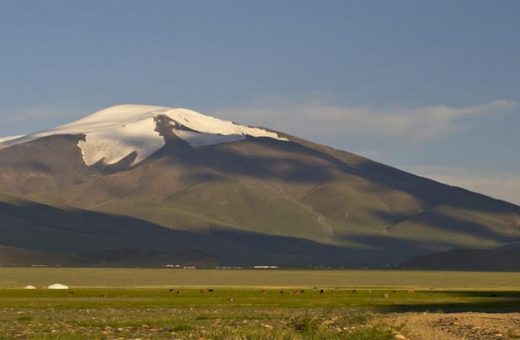 Tsambagarav national park is suppurated huge sacred mountain from Altai range. This mountain is 4165 M higher with snow on the top whole year and located on the border between Bayan-Olgii and Hovd..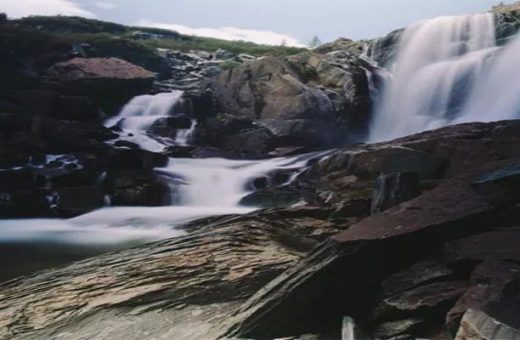 In Altai Tavan Bogd National Park located very easy accessible waterfall in Baga Durgen valley around Khoton and Khurgan Nuur area. This waterfall formed from small glaciers …